Hi, everyone! It's been a while since my last blog post here. I couldn't help it: I began a master's degree in Astrophysics in the UCM last year, and a lot has been going on since then. In particular, I had an assignment for the subject Extragalactic Astrophysics, consisting on a scientific poster based on a freely chosen paper out of a list provided by the teacher.
One of the papers in the list was Measurement of the flux density of Cas A at 4080 Mc/s by Arno Penzias and Robert Wilson. This paper is particularly interesting for two reasons: first, this is the paper that led to the discovery of the Cosmic Microwave Background. Spoiler alert: they measured Cassiopeia A flux at 4 GHz successfully, being ~1 kJy, overestimaing its secular dimming to 1.1% per year. Second, it talks about radioastronomy in 4 GHz, and as we all know, radio is inherently fun.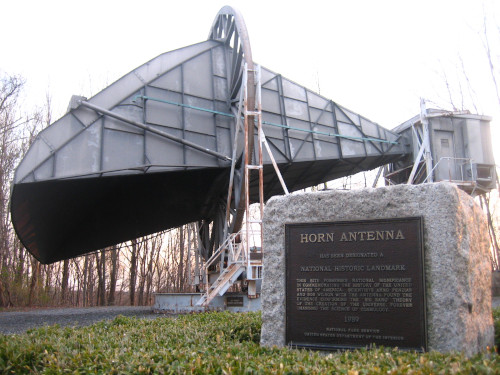 The Holmdel horn antenna, whose calibration by Arno Penzias and Robert Wilson led to the discovery of the CMB. Image courtesy of Wikimedia Commons
More...